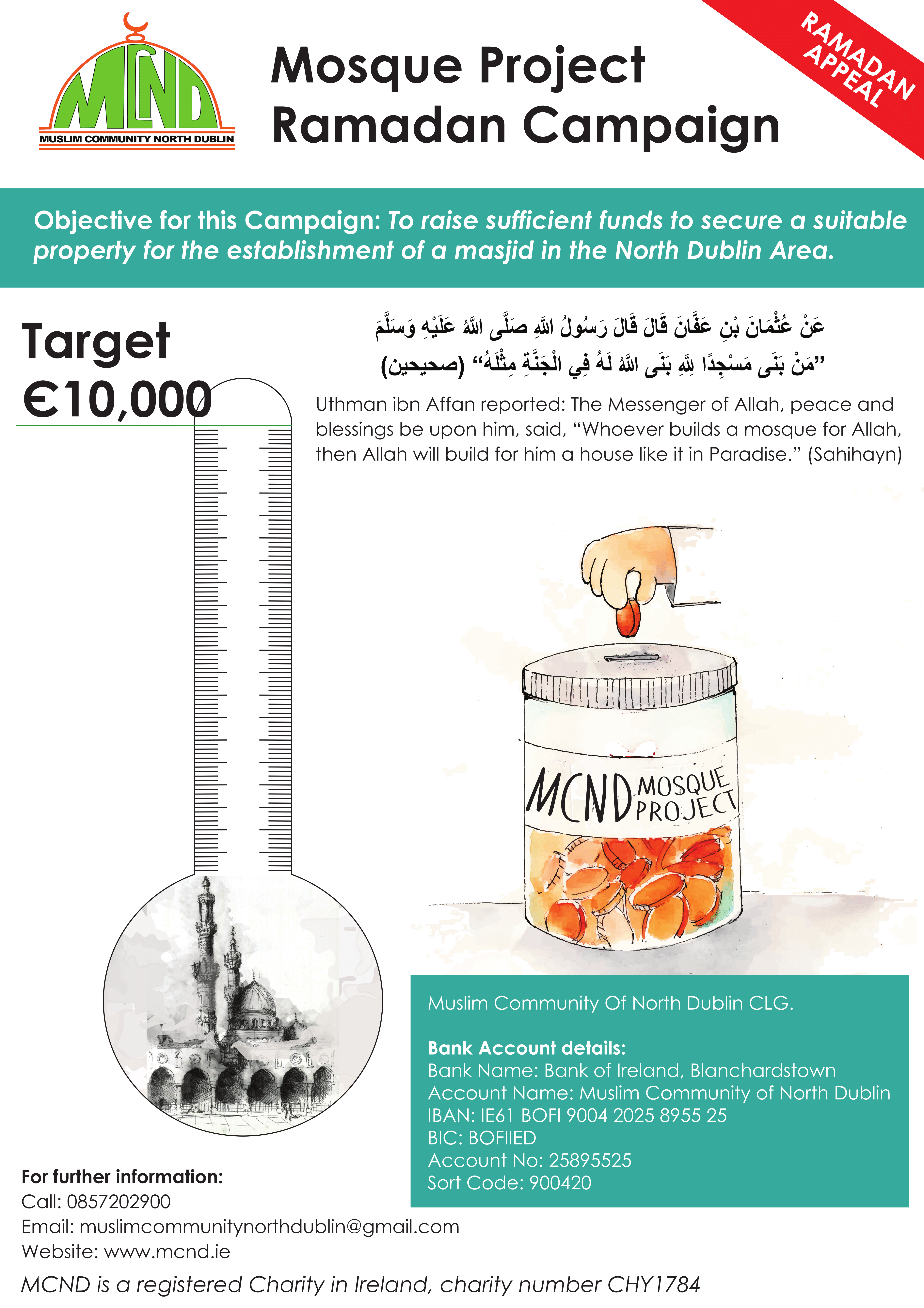 Given the rapid growth of the Muslim community in North Dublin in recent years, there has also been an increasing demand by the community to purchase a permanent premise for our religious and educational activities. Since 2016, we have opened a separate bank account to collect contributions that will go directly to this 'Mosque project'. 
We all have a responsibility to prepare the future for our children and future generation of Muslims in the area. The Prophet, peace be upon him, teaches us in a famous hadith that "whoever builds a mosque for the sake of Allah, then He will build for him a house in Paradise". 
Let's all try and come together and contribute to this noble project!
Bank Transfer Details
Bank Account: Bank of Ireland
Bank Account Number : 25895525
Sort Code: 90-04-20
IBAN: IE61 BOFI900420 25895525
BIC: BOFIIE2D
MCND Registered Charity Number 20067168/Charity Number CHY17842 
Designed and developed by Digitalevolution